Vancouver Epoxy Flooring · Epoxy Coatings · Stained & Polished Concrete · Concrete Sealing · Micro Toppings · Grind And Seal · Polyaspartic Flooring · Metallic Epoxy Flooring · Quartz Epoxy Flooring · Flakes Epoxy Flooring · Garage Epoxy Flooring · Kitchen Epoxy Flooring
Top Rated Epoxy Flooring Company in Vancouver, BC
At Priority One Epoxy Flooring we serve customers throughout the Greater Vancouver BC area. Our priority is to install the highest-quality coating systems that will upgrade your garage floor to make it Look and Last. We utilize industrial-grade products to include epoxy, polyaspartic, polyurea, and urethanes while placing a tremendous amount of focus on substrate preparation. The detail & quality in which we prepare the concrete surface prior to its coating is critical to a long-lasting, durable system that is chemical resistant, easy to clean, and will not succumb to peeling or hot tire pick-up.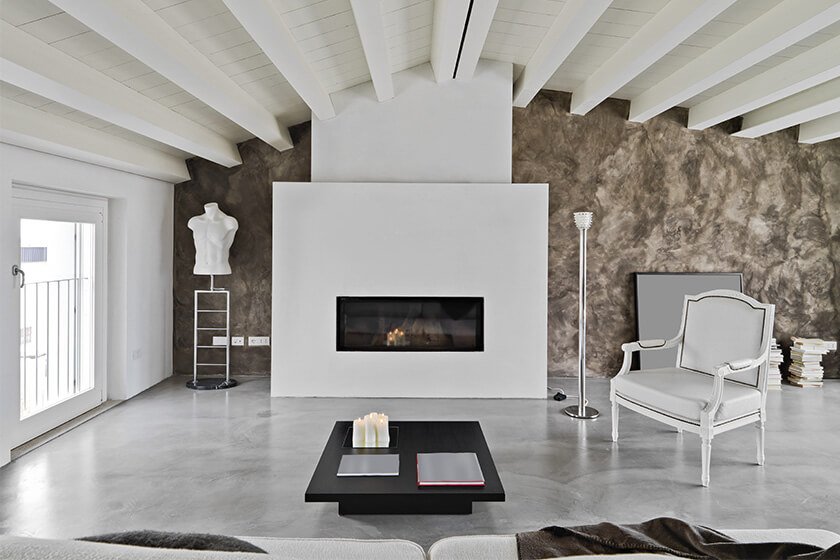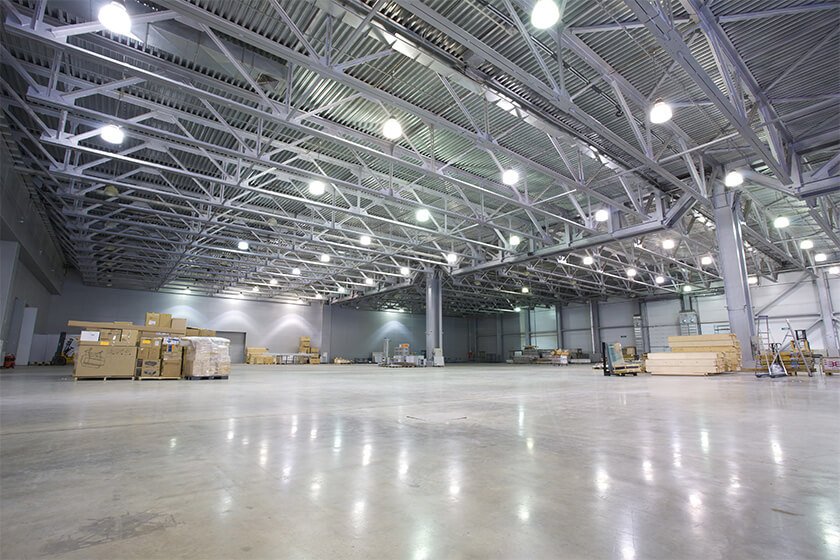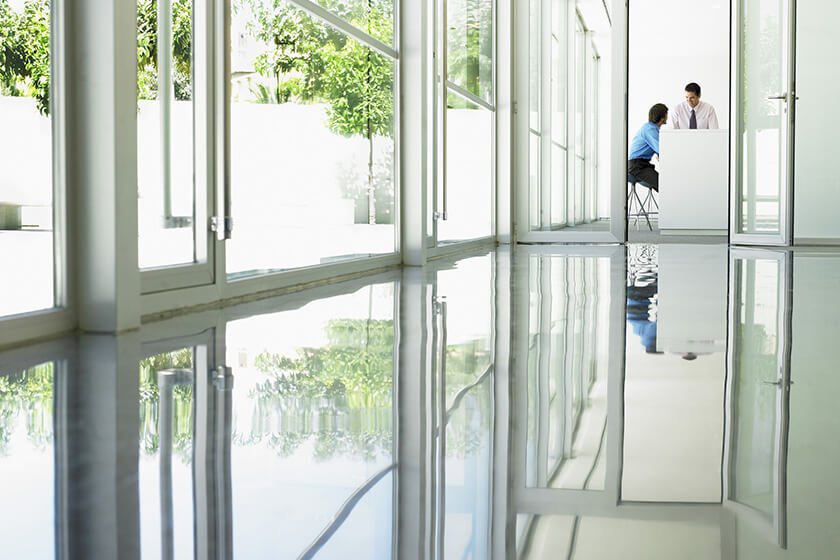 The most basic definition of epoxy flooring refers to a flooring surface made up of several layers of epoxy that are put to a floor with a minimum two-millimeter depth. When contrasting an epoxy floor and epoxy floor coating, confusion frequently results. The thickness of the epoxy is what distinguishes the two; as previously mentioned, epoxy floors are defined as epoxy coatings that are at least two millimetres thick. Epoxy floor coating is a general term for any epoxy floor that is less than two millimetres thick.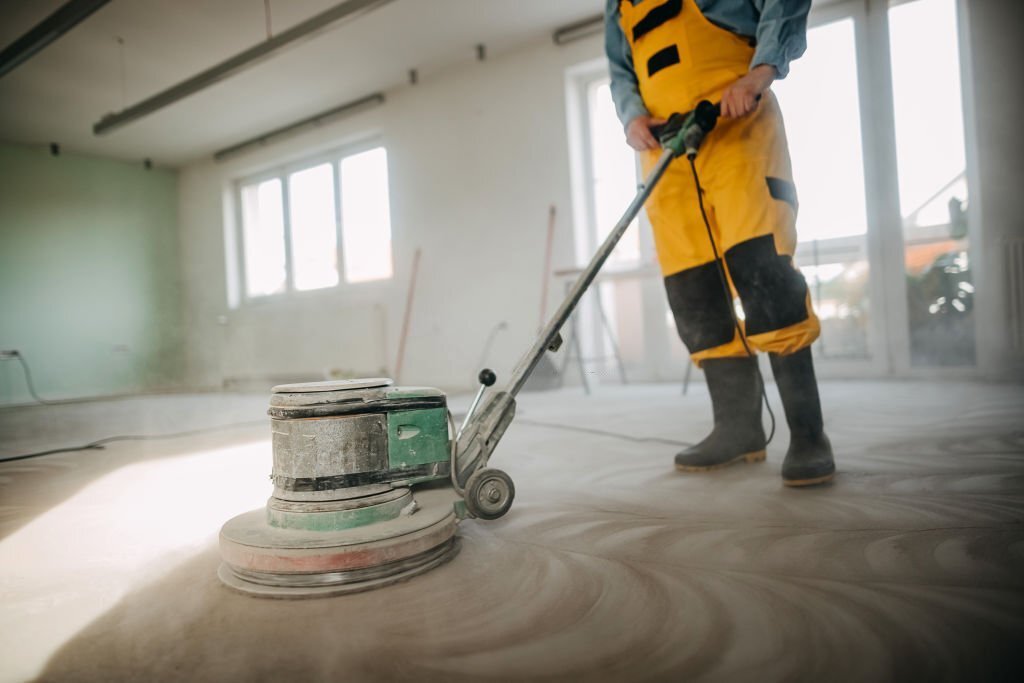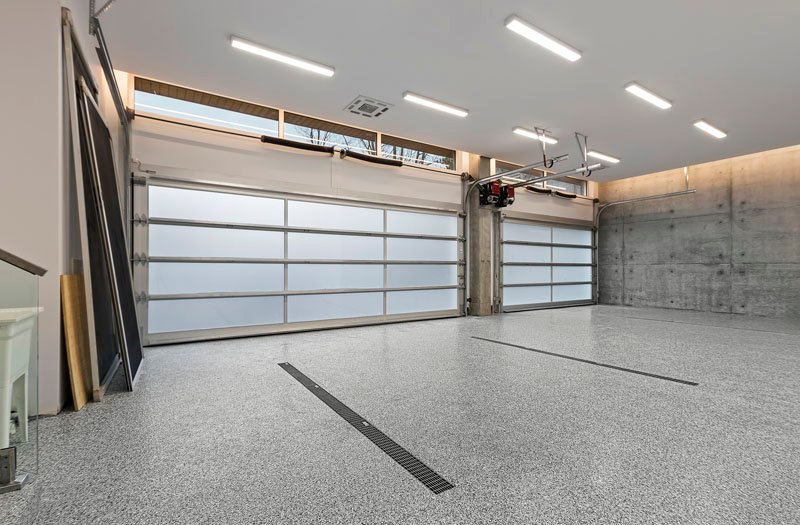 Why Flakes Epoxy Coating ?
Besides being aesthetically pleasing, the hardened and thick application that you get from epoxy chips or flakes creates a coating that is very durable and resilient to impact, chipping, chemicals, stains and most surface abrasion. It's an ideal system for garages, auto showrooms, locker rooms, parking structures and all medium to high traffic areas. Epoxy chips or flakes come in a variety of colors and can be finished with clear topcoats ranging from gloss to matte.
Polished Concrete or Grind & Seal ?
Many commercial, industrial, and even residential properties have employed concrete polish. Concrete polishing in Vancouver BC is becoming more popular among homeowners as a way to enhance the appearance of concrete floors and countertops in the basement or other parts of the house. Concrete polish is a fantastic approach to enhance the area's appearance while preserving the concrete's tensile strength and longevity.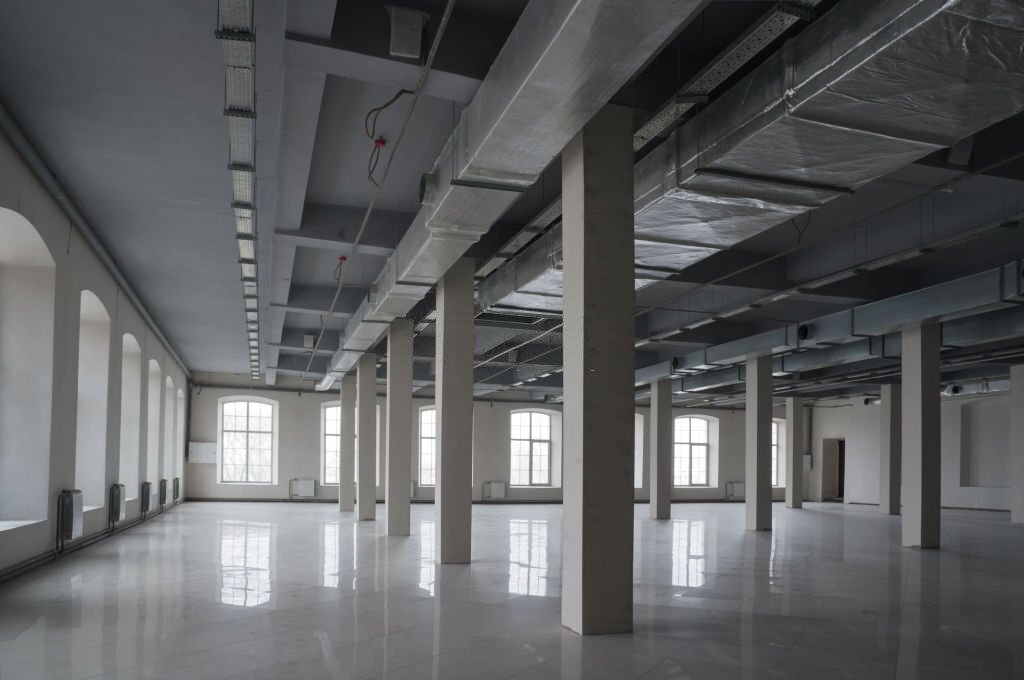 Vancouver Epoxy Flooring Specialists.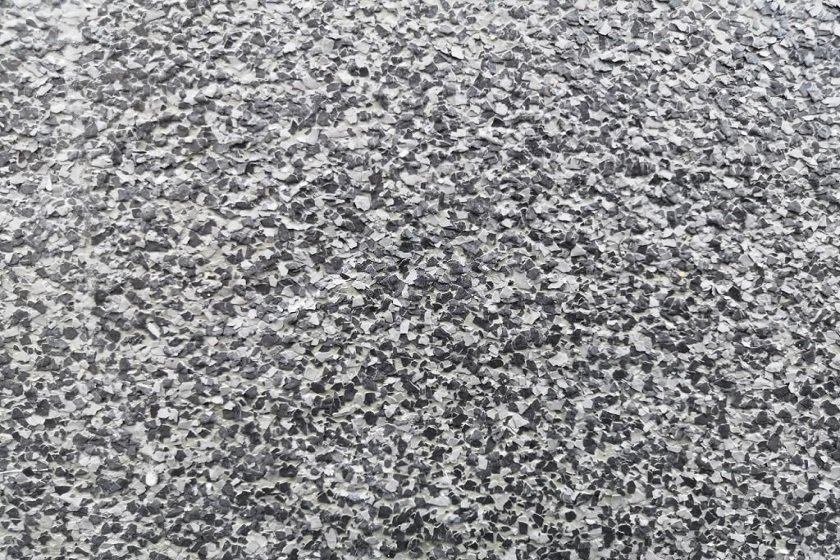 Garage Flake Epoxy Flooring
Our garage floor coating systems are designed to improve the look and usability of your garage. Our floors are superior in quality and appearance; they also protect your garage from water damage and UV rays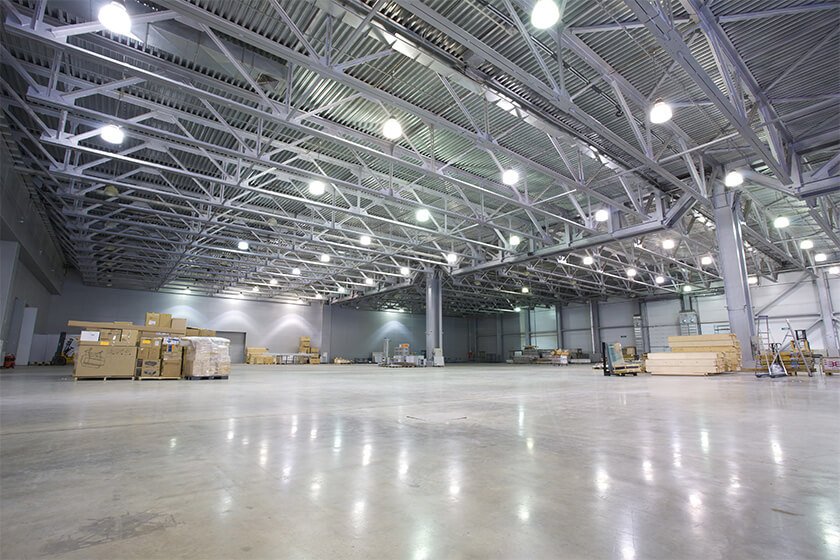 Commercial Epoxy Flooring
Our epoxy floor coating is ideal for any commercial, industrial or manufacturing application looking to add value to their space. We apply the highest quality commercial coating systems in the industry.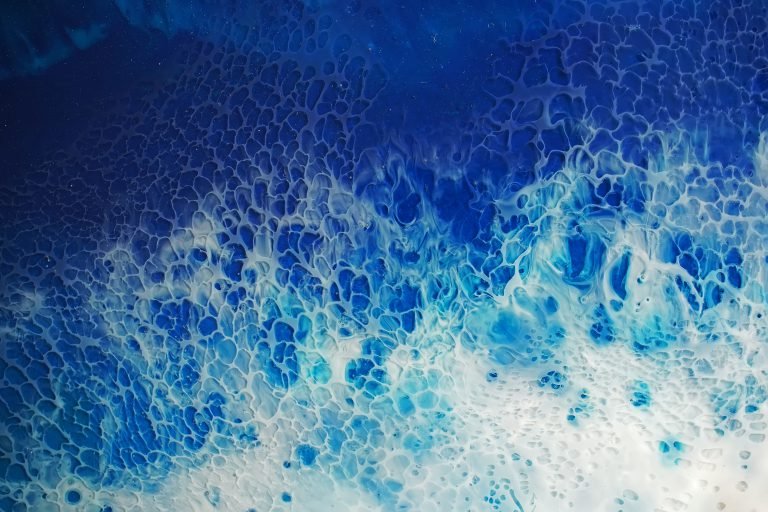 Metallic Epoxy Flooring
Epoxy Metallics floors are bright and eye-catching. They resist scuffs, scratches, dirt and other contaminants, as well as cold impact. Epoxy Metallics floors have a non-slip surface that works well with heavy traffic, reducing injury claims.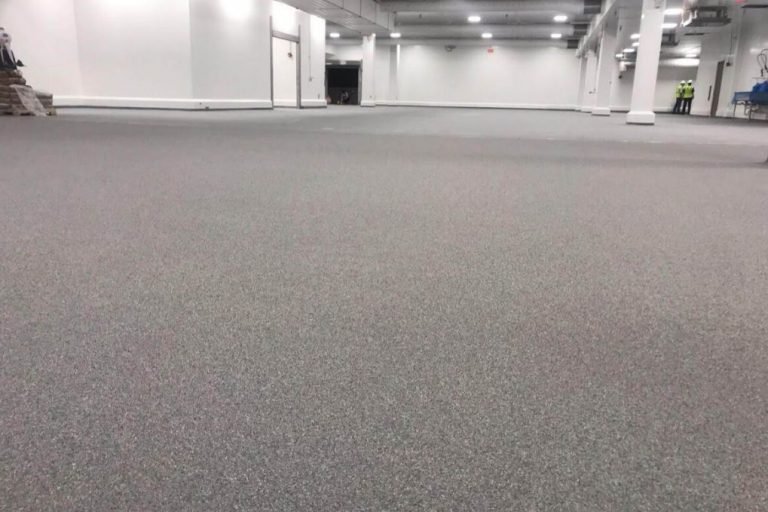 Quartz Epoxy Flooring
Broadcast, to rejection, the flakes in the Quartz finish offer a unique look that will last. Our Quartz epoxy flooring features a full broadcast of smaller 1/8" or 1/16" flakes which are layered in-between our industrial two-part, solvent-based epoxy base coat and our best in-class Polyaspartic top coat.
Drag the Slider to see the Difference.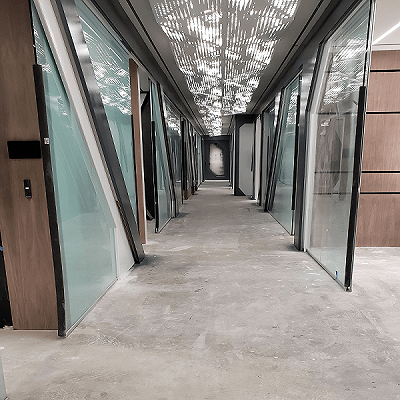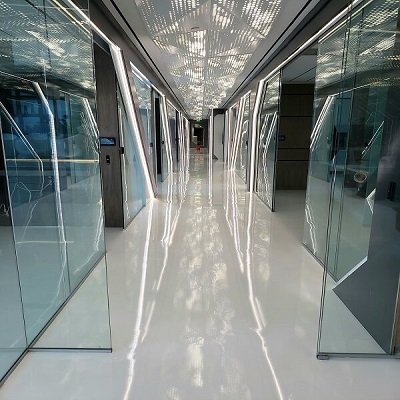 Hello!! Priority one epoxy flooring has excellent quality customer service! Would definitely recommend:) Anthony and his crew are truly professionals, my kitchen and living room looks amazing!! I love my new floors.
I highly recommend Priority One Epoxy Flooring , they recently did my garage floors and they definitely exceeded my expectations. Very detailed and responsive. They're very creative as well.
I cannot say enough good things about this company. The crew had exceptional customer service and my floor turned out to look more like a piece of art then a piece of concrete.
Choosing Anthony and Priority One Epoxy Flooring singlehandedly was the best decision we could've made for our home. This is truly a specialty art, and you shouldn't go to just anyone for it.